Upcoming Centaur Forge Events

Saturday, April 9th, 2016
Centaur Forge will be hosting our Annual Spring Clinic! This year our featured speaker will be Mr. Fabio Gnoatto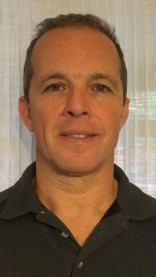 Born and raised in the countryside of Santa Fe Province, Argentina
Studied Veterinary Medicine for three years at University of Buenos Aires
Attended farrier school at University of Buenos Aires followed by an apprenticeship with Pedro Pechar; then practiced farriery in Argentina until 2000
In 2001, Fabio moved to Wellington Florida and worked for well-known farriers Ira Green for two years and then Arnie Gervasio for two years.
At the same time, he established his own farriery practice in both Wellington, FL and Middleburg, VA concentrating on high goal polo ponies and top class jumpers
Worked with Dr. Steve O'Grady, DVM, MRCVS in 2003 to understand the concepts of therapeutic farriery
Spoke and presented at numerous seminars over the past two years in Wellington, FL on good basic farriery and the correction of hoof capsule distortions.
We hope to see you there! Morning Presentations:
Basic anatomy and physiology of the equine foot
Let's evaluate the foot and make a farrier plan
"The art of the trim"….here's where it all begins
Shoe selection…type, size and placement…why is this so important?

Lunch – Door prizes will be drawn after lunch. You must be present to win.
Afternoon:
Wet lab…demonstration
Good basic farriery
Hoof capsule distortions…low heel, club foot, sheared heels, etc. How to apply the appropriate farriery with success!
Discussion of the cases presented
Super Sales All Day
Registration is free, but space is limited, so reserve your spot today by calling 1-800-666-9175 or emailing us at info@centaurforge.com

Need a place to stay? Rooms are available near Centaur Forge:
AmericInn of Burlington
2709 South Browns Lake Drive
Burlington, WI 53105
(262) 534-2125
Hampton Inn Burlington
400 North Dodge Street
Burlington, WI 53105
(262) 767-1900