Specifications:
A: 4.670"
B: 4.750"
C:
D:
E:
Cross Section (Measured around middle of nail hole pattern): .660"
Weight: 0.52 lbs.
Suggested Nail: 4.5 Slim, 5 Race, 5 Slim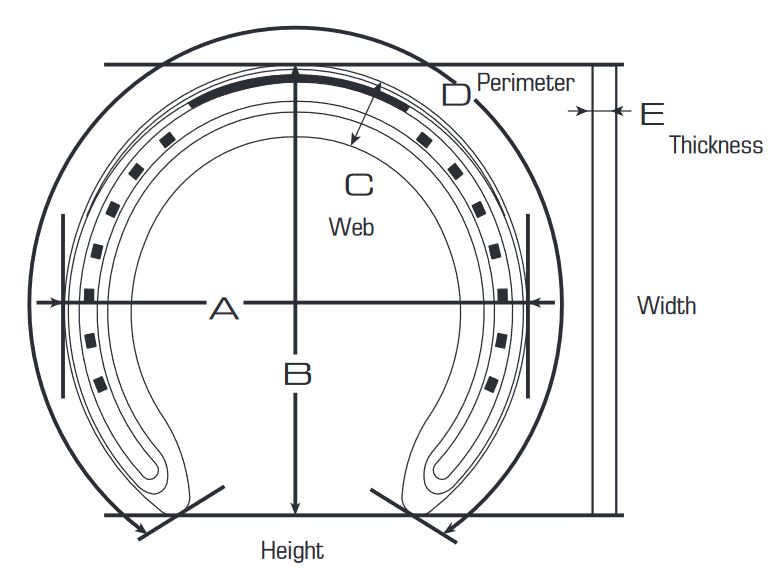 ---
The Thoro'Bred Sidewinder is the secret weapon of many champion barrel horse riders.
Being lightweight and with the side notches, 80% of the barrel racers have improved their time with these shoes.
The Sidewinders give the horse more confidence on a variety of arena surfaces.