INTRODUCING DROP FORGED ANVILS AT A REASONABLE PRICE
Made by KANCA, a Turkish company
Click on UK flag (upper right corner) for English translation of Kanca website
Kanca is a world class drop forge operation supplying Ford, Toyota, Porsche, Audi, Renault and others. We are fortunate they started out, many years ago, making hand tools and anvils and they still do. Prices for Kanca South German style drop forged anvils as follows: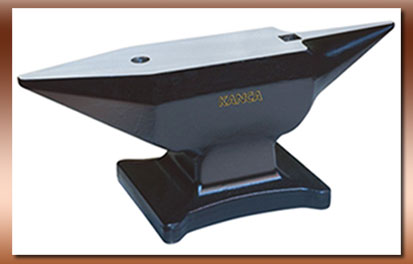 20KG/45LB ANVIL $294.95 + free ship

35KG/77LB ANVIL $519.05 + free ship

50KG/112LB ANVIL $694.95 + free ship

75KG/168LB ANVIL $989.95

All anvils in stock immediate shipping

Surface hardness 54-62HRC

Go HERE for all specifications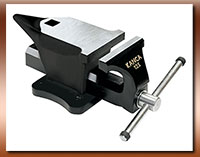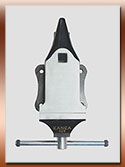 INTRODUCING THE CENTAUR FORGE ANVIL TRADE-IN PROGRAM
If you purchased an anvil from Centaur Forge in the last five years, we will give you a credit of 50% of your original purchase price to be used to buy a new anvil. Conditions for this trade-in program are as follows:
Call us to establish purchase price and credit and to order new anvil.
Send us photographs of your anvil with emphasis on surface areas.
If photos are approved, ship your old anvil to us at your expense.
If your old anvil passes our detailed inspection, we will ship a new anvil.
If your old anvil does not pass our inspection, we will ship it back to you at our expense.
This trade-in program will continue into the future. This program allows you to buy a new anvil now with the assurance that you can trade it in for a new or used anvil any time in the following 5 years. Trade-in conditions subject to revision.