Save 8% on EVERYTHING this Thanksgiving weekend. November 26th through the 29th only.
Enter the source code THANKS15 to take advantage of these scrumptious savings.
We wish you all a Happy Thanksgiving!
DROP FORGED ANVILS AT A REASONABLE PRICE
Made by Kanca, a Turkish Company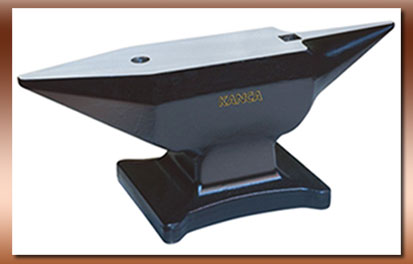 Kanca is a world class drop forge operation supplying Ford, Toyota, Porsche, Audi, Renault and others. We are fortunate they started out, many years ago, making hand tools and anvils and they still do. Prices for Kanca South German style drop forged anvils as follows:
0KG/112LB ANVIL $694.95 + free ship

75KG/168LB ANVIL $989.95

All anvils in stock immediate shipping

Surface hardness 54-62HRC

Go HERE for all specifications
Also check out: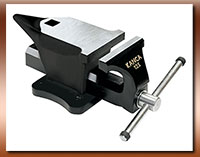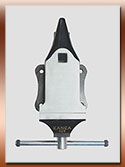 SPECIAL OFFERS
NEW CUSTOMER OFFER:
IF YOU HAVE NEVER PLACED AN ORDER WITH CENTAUR FORGE, DO IT NOW AND RECEIVE A 10% DISCOUNT ON YOUR FIRST ORDER. To receive this discount enter NEWBY at checkout.

The customer name and/or address must not show up on any previous orders in our customer database to qualify. This offer cannot be combined with any other discounts or sale offers. Offer only good to January 1st, 2016.
ANVIL TRADE-IN PROGRAM:
Click HERE for more information.
FOR CANADIAN RESIDENTS:
Click HERE for more information.
PARA LOS RESIDENTES MEXICANOS:
Haga clic AQUI para obtener más información.
FOR ABANA MEMBERS:
Provide us with your ABANA Membership number and receive 5% off your total purchase.
NEW FARRIER SCHOOL GRADUATES:
Send us a copy of your certificate from an accredited school and get 8% off for 3 months after your graduation date. *** These discounts cannot be added to any other sales promotions. Please call 1-800-666-9175 for complete details.
HOOF POWER FEED SUPPLEMENT 22 LB
$62.99 + only $8.95 for shipping HERE for details
BEST DEAL in North America - ONLY at Centaur Forge
DO YOURSELF A FAVOR:
If you bought your anvil from Centaur Forge in the last 5 years,trade it in for 50% of its original price against a new anvil.

MERRY CHRISTMAS!